About Alexis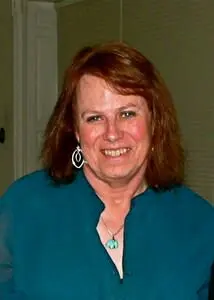 Alexis is a Licensed Clinical Social Worker specializing in individual, couples, partners, and family therapy.
As a graduate of Bryn Mawr College's School of Social Work and Social Research specializing in Clinical Social Work she is currently working with a broad spectrum of clients. Among her areas of expertise are loss, grief, depression, anxiety, relationship difficulties, sexual orientation and sexual identity as they relate to the individual, as well as his or her friends and loved ones. She has had experience working with acute mental illness in a hospital setting and has interned as a therapist at the Mazzoni Center, a center city Philadelphia clinic that specialized in serving the LGBTQ population.
In addition, Alexis has presented at the the Veteran's Administration in Coatesville, PA, at the York City HRC, at the University of Pennsylvania, St. Joseph's University, Bryn Mawr College, Philadelphia College of Osteopathic Medicine (PCOM), Baruch College in New York City, the Keystone Conference in Harrisburg, Trans-Health in Philadelphia, Elizabethtown College, Renaissance Of Southeastern Pennsylvania (R.O.S.E.), the Pennsylvania Society of Clinical Social Workers in Lancaster, and to companies and non-profit organizations in Wayne, York, Harrisburg, and Lancaster, PA where she discussed transgender issues as they relate to the individual and family, loved ones, friends and their community. She also co-produced a highly regarded one day seminar at Bryn Mawr College where nationally recognized experts in the field of transgender care spoke to a large audience of local therapists.
Alexis is an interactive, strengths based, solution-focused therapist. Her therapeutic approach is to provide support and practical feedback in a safe environment to help clients effectively address personal life challenges. She integrates complimentary methodologies and techniques to offer a highly personalized approach tailored to each client. With compassion and understanding, she works with each individual to help them build on their strengths and attain the personal growth they're striving for. She has also been trained in Trauma Art Narrative Therapy (TANT) by Dr. Lyndra Bills.

When not working Alexis enjoys spending time with her friends and family, hiking, kayaking, travel, and politics.

Education
Master of Social Service (MSS)
Bryn Mawr College School of Social Work and Social Research

License, Certifications
Licensed Clinical Social Worker (LCSW) in the state of Pennsylvania.
CW 019825

Other training:
I was trained in EMDR
I was trained to be a crisis line phone worker.
I was trained to be a mediator
I have been trained in Trauma Art Narrative Therapy (TANT) by Dr. Lyndra Bills.
Member:
National Association of Social Workers (NASW)
World Professional Association for Transgender Health (WPATH)
Pennsylvania Society for Clinical Social Work (PSCSW)
Clinical Social Work Association (CSWA)
American Family Therapy Academy (AFTA)